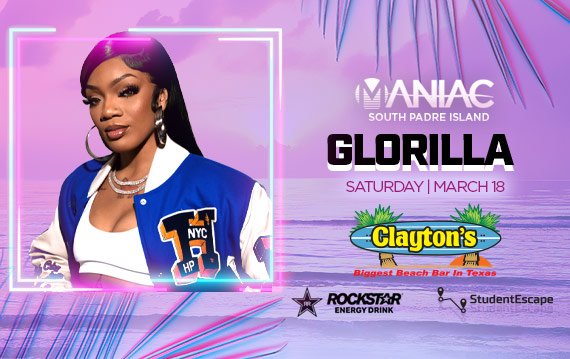 Maniac VIP Card presents American rapper GloRilla, coming to South Padre Island on March 18 to perform live during Spring Break 2023 at Clayton's.
Buy Your Advance Tickets Now by Clicking Here
The Grammy Award nominated artist rose to prominence after releasing her 2022 song "F.N.F. (Let's Go)" (with HitKidd). Her single "Tomorrow 2" (featuring Cardi B), reached the top ten on the Billboard Hot 100. She has also collaborated with rappers Latto and JT of City Girls.
Tickets for this show are now on sale. Limited space is available, so get your tickets early, as this will sell out!