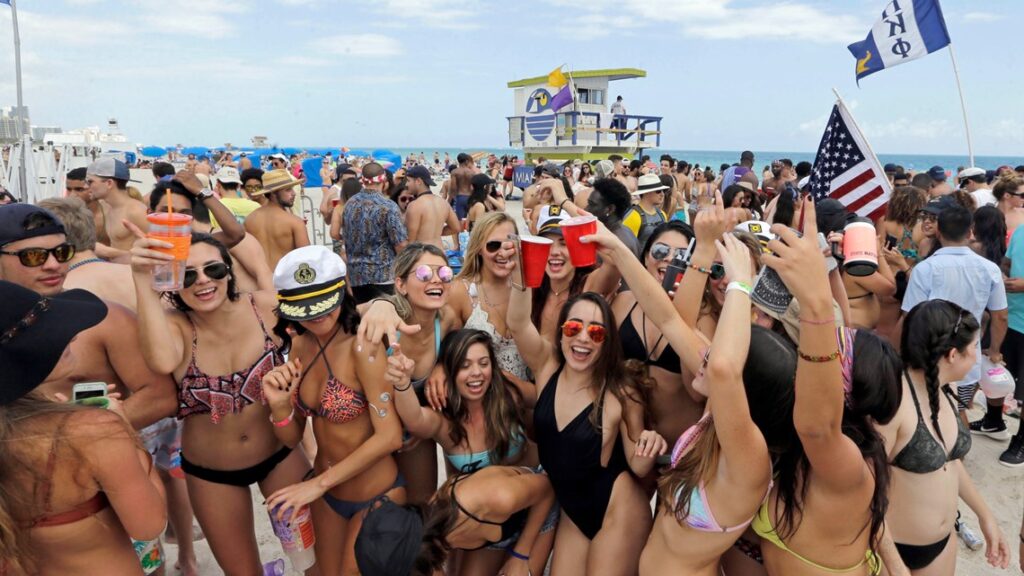 "Everything's Big in Texas!" South Padre Island is located at the southern-most tip of Texas and hosts one huge Texas-sized Spring Break party every year!
This tropical resort area, or the "Island", as locals call it, is surrounded by the tranquil waters of Laguna Madre Bay on one side and the Gulf of Mexico on the other. The four miles of award winning sand beaches come alive during Spring Break, hosting some of the most active and wildest events, proudly living up to the slogan "Everything's Big in Texas!"
The tropical weather is perfect to compliment your favorite daytime activities. Jet skis, banana boat rides, parasailing, snorkeling and more are all available for rental. There are also plenty of beach volleyball games that are free and a fun way to meet other people.
A host of clubs and bars also keep the party going after the sun sets. Louie's Backyard hosts nightly live concerts with top name national acts, Hawaiian Tropic bikini contests, DJs and dancing, bungee jumping, rock wall climbing, go carts, and more. It is perhaps the signature club and this hot spot definitely lives up to the hype. Having been featured on MTV, E!, The Travel Channel, and more, this party spot is always jumping for Spring Break. Get the Maniac VIP Card to get FREE entry into these clubs and events each and every night!
Getting To "The Island" is easy whether you are flying or driving. If you choose to fly most people fly into Brownsville South Padre Island International Airport which is located approx. 30 minutes away. They also have inexpensive shuttles that travel back and forth regularly.
With the sheer volume of Spring Breakers flooding into this resort town, it's not uncommon for entire bars and hotels to become hubs of Spring Break activity. In fact, the entire island can feel like an exclusive Spring Break party. See you in South Padre for Spring Break this year!