For about two weeks in March each year, South Padre Island, Texas becomes one of the hottest and loudest Spring Break locations in the world. Students travel to 'Padre' to not only experience the beach and tropical weather, but also the night life and yes, the UME Festival.
UME – or Ultimate Music Experience – has become an annual South Padre Island Spring Break tradition. The stage setup, the lazers, the bass, the outfits, neon-everywhere — it's an awesome experience, to say the least. The energy is out of this world. What's better than hanging out on the beach with your friends all day, and then partying at UME all night?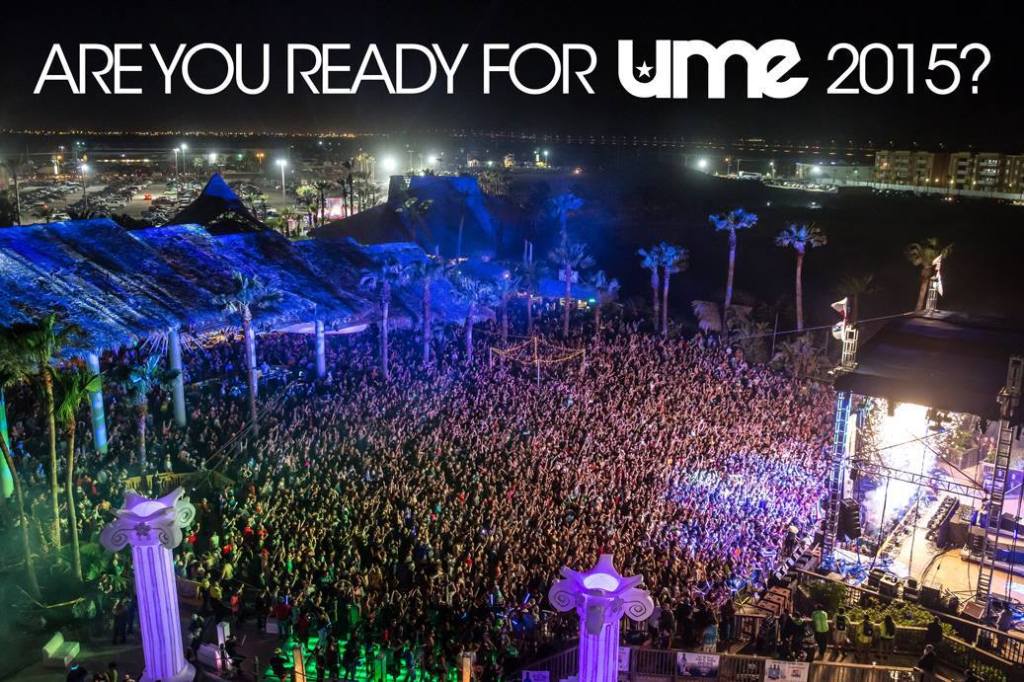 Tickets for UME 2015 (the fifth annual) go on sale Saturday, November 8 from 10AM central time. Early bird tickets for the March 19, 20 and 21 event will be under $35 per day and under $50 per day for a VIP pass, making this the most cost effective ticket in the country for an event of this magnitude!
The full lineup of performers for the festival has not yet been announced, but expect that info very soon.
If the lineup for the fourth installment of Ultimate Music Experience is any indication of what 2015's will look like, expect it to be huge and perhaps the biggest lineup of any EDM event yet. The incredible lineup for UME 2014 ranged from local talents like Skootr Valdez and Gamma, all the way up to headliners Tiesto, Bassnectar and Zedd.
The event is held at Schlitterbahn water park, and the stage is located in the drained wave pool. Each night of UME is completely unique and absolutely filled to the brim with positive energy and good vibes.
Aside from the music, the UME is known to be very crowd-friendly with almost no issues whatsoever. That's pretty impressive considering it's a three night event with up to 12,000 breakers dancing to the very best in the EDM scene.
For more info on UME 2015, be sure to visit www.umesouthpadre.com and for all your South Padre Spring Break 2015 info, including where to stay and where to party, keep visiting springbreakguide.com.