Panama City Beach, Florida is home to the World's most beautiful beaches, as well having earned the reputation as the 'Spring Break Capital of the World'.
Can you think of a better place to spend your 2014 Spring Break?
With a huge selection of attractions and things to do, you'll never get bored!
That's not even mentioning the beach parties, poolside DJ's, college vs college contests, powderpuff football games, jet ski rides, beer pong games, and more!
Oh, and don't worry if you get thirsty… Panama City Beach has no shortage of beach bars, and awesome clubs, including Harpoon Harry's, Hammerhead Fred's, Sharky's, and The Tiki Bar at the Sandpiper Beacon Resort.
One of the coolest things about the "Spring Break Capital of the World" is that you only need to be 18 to party, and 21 to drink… So even if you're younger, you're still welcome here!
Plus, there's PLENTY of places to stay, from condos, to villas, private beach houses, and hotel rooms and suites.
BUT… There's also a few things you'll NEVER see during your Spring Break here…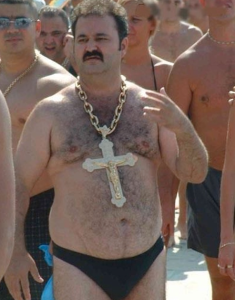 So if you like all that awesome stuff, and DON'T wanna see any of the stuff above, then you can find out more here: http://www.springbreakfunplace.com/panama-city-beach